Biophilia Recordings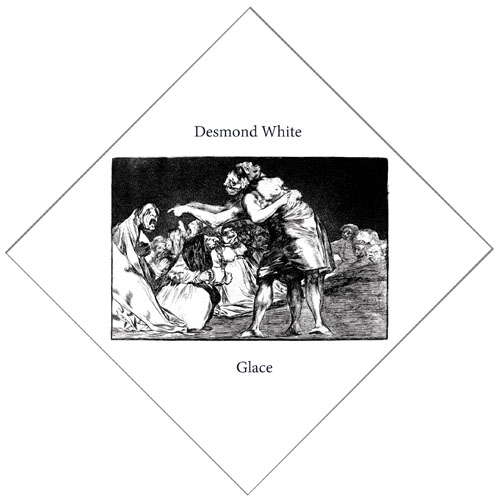 Desmond White
Glace
To Be Released 2017.07.21
🇪🇸 Si prefiere leer este contenido en español, por favor desplácese hacia abajo. Gracias.

---

Glace, the sophomore release by Biophilia Records artist Desmond White, seems a natural progression of the themes from White's debut, Short Stories. A collection of carefully crafted pop songs that blend the harmonic language of modern jazz with elements of indie, rock and R&B; this album ambitiously plots a course through the darker side of human relationships, romantic and otherwise, and attempts to leave the listener pondering just how relatable the lyrics are to their own experiences.

Produced and engineered by White, who plays all the instruments except drums, the record is a testament to the cohesion achievable over technological and geographical boundaries which today's trends in music obstinately refuse to recognize. The album features three different drummers, Nate Wood, Mark Whitfield Jr. and Ben Wanderwal as well as vocal contritions from Kate Kay Es and Rare Zaragoza. Plus a blistering guitar solo from Australian jazz warrior Carl Morgan.

---
🇪🇸
Glace, el segundo lanzamiento del artista Desmond White, parece una progresión natural de los temas del debut de White, Short Stories. Una colección de canciones pop cuidadosamente elaboradas que combinan el lenguaje armónico del jazz moderno con elementos de indie, rock y R&B, este álbum ambiciosamente traza un curso a través del lado más oscuro de las relaciones humanas, románticas y de otro carácter, e intenta dejar al oyente preguntándose cuán tan relatable a su propia experiencia es la letra de la música.

Producido por White, que también actuó como técnico de sonido y tocó todos los instrumentos, excepto la batería, el récord es un testimonio de la cohesión alcanzable por encima de los límites tecnológicos y geográficos que las tendencias actuales de la música obstinadamente se niegan a reconocer. El álbum cuenta con tres bateristas diferentes, Nate Wood, Mark Whitfield Jr. y Ben Wanderwal, así como contribuciones vocales de Kate Kay Es y Rare Zaragoza, además de un feróz solo de guitarra del australiano guerrero del jazz Carl Morgan.
---